Christchurch NZ Labour Weekend
2012 (19/10/2012 to 22/10/2012)
Have you book you accommodation yet?

If you are planning to attend the convention it is best to reserve your room NOW!

Christchurch Free phone: 0800 808 999 (within New Zealand) Overseas: +64 3 348 8999 Toll
No deposit is required but they need a credit card number, valid at date of stay, i.e. October 2012.

The convention hotel is The Chateau on the Park,
189 Deans Avenue, Riccarton, Christchurch.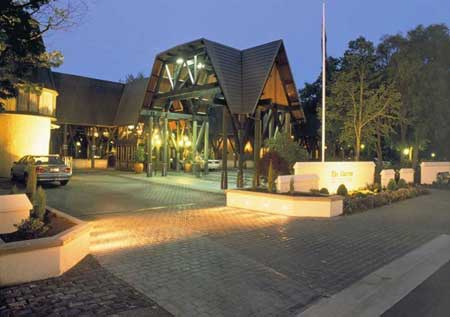 When booking convention hotel accommodation
Make sure that you tell them that it is for the "Magicians Convention" and then you will pay the special convention rate of $115 for a double room.

If you try and book online on their website you will end up paying their full room rate.
You have a choice of either a King or Queen size bed and Twin rooms consist of two double beds.
**Pleased to announce that the Gillam Family is now joining our convention headliners**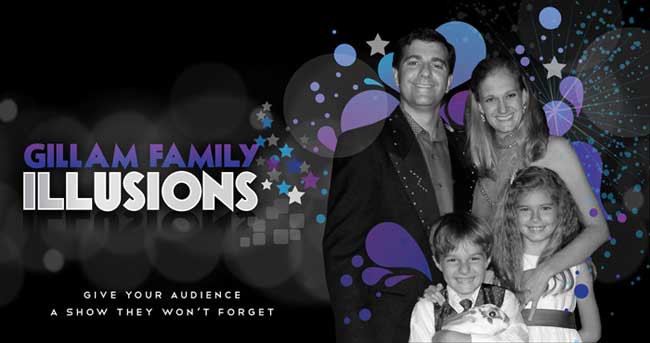 "The Gillams are a delightful couple with clever ideas and wonderful magic. They have much experience and expertise in doing shows for children and family audiences. In the USA their schedule is booked full with performances and they get much repeat business which means they know what they are doing and they do it well. They are successful as working magicians which means there is much to learn from them.
Aaron is a psychology teacher who applies his intelligence and education to his magic lectures. The result is novel ideas, smart yet simple methods, and effects that are entertaining.
Aaron and Denise worked in my magic show for a summer season and I continue to use them whenever I can. I highly recommend them."
Duane Laflin

The headliners confirmed are
Nick Lewin (US), Mark Mason (England) and Ken Scott (US) Gillam Family (US)
This is a convention that you will not want to miss!
**Book you accommodation NOW**
Christchurch Free phone: 0800 808 999 (within New Zealand)
Overseas: +64 3 348 8999 Toll
To download the Convention registration form go to: http://www.ibmring160.com/media/7578/registration%20form.pdf
Competition registration form go to:
http://www.ibmring160.com/media/7515/competitions%20.pdf
For more convention information go to:
http://www.ibmring160.com/media/7626/christchurch%20nz%20labour%20weekend.pdf

Alan Watson - Publicity and Marketing