Christchurch NZ Labour Weekend
2012 (19/10/2012 to 22/10/2012)
For those who are making flight reservations the convention starts on Friday night 19th October and finishes on Monday 22nd October at 2.30pm.

The headliners confirmed are
Nick Lewin (US), Mark Mason (England) and Ken Scott (US) and The Gillans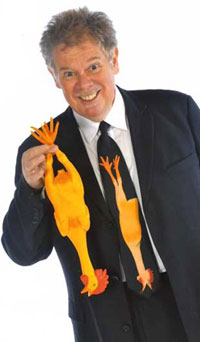 Nick Lewin - Corporate Comedy magician
Nick Lewin quickly made a name for himself performing in America's showrooms and became a popular opening act in the Las Vegas casino market. He became a regular on the television talk show circuit in addition to his acting roles in television series including Dynasty, Kung Fu: the Legend Continues, Amazing Stories, Alfred Hitchcock Presents, Trapper John MD, Perfect Strangers and Misfits of Science.
Prior to relocating to Las Vegas, Nick Lewin headlined in comedy clubs across the country. This training allowed him to perfect the comedic skills that had always been such an integral part of his success as a magician. Nick Lewin was featured on HBO, Showtime and Comedy Central with his unique blend of stand-up comedy and variety. One of his appearances on the comedy show 'Wise Guys Tonight' was nominated for an 'ACE' award, which is cable television's highest form of recognition.
Nick Lewin was such a frequent performer in Las Vegas that he decided to try his hand with his own 75-minute one-man show. In a city built on feathered costumes and sequined dancers the simplicity of his approach was initially considered quite radical. However his show was a critical and commercial success and a two-month gig ended up as an award-winning run of nearly five years.
Today Nick Lewin continues with his eclectic style of mixing remarkable magic and sophisticated comedy at the cutting edge where business meets entertainment.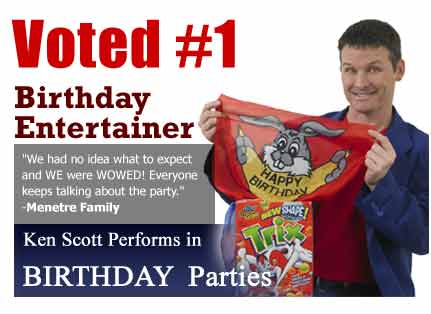 Ken Scott - Comedy and Children's performer
Ken Scott has over 20 years of experience, performing over 350 shows a year. He has entertained over a million people with his unique cutting edge programs. Ken is a two time winner of the Greater Atlanta Magician of the year award. In addition, Ken was also featured on CNN Headline News, where he headlined their segment on A Day of Magic. Ken performs yearly in Hollywood California at The World Famous Magic Castle, which is home to the Academy of Magical Arts. Ken has also performed five times at the White House. Ken has also appeared on ABC's America's Funniest Home Video.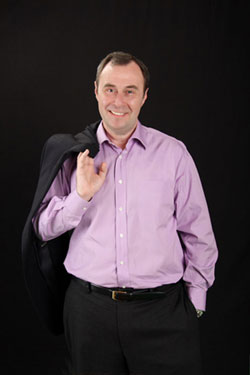 Mark Mason - Elite close-up magician
Mark Mason has been a full time professional magician for over 20 years he has performed his unique brand of magic at every type of event imaginable, from small select groups of celebrities to the Las Vegas Strip. He hails from England, over the last decade his career has rapidly expanded throughout the USA. Mark and his wife emigrated to Florida and have not looked back since. He is recognised as one of the world's premier close up magicians. With his silky skills and fast wit he has rapidly become one of the most sought after magicians in the corporate world. Mark's unique style of personalized close up magic can be performed under any circumstances.
He has performed both for and along-side many leading celebrities including Bryan Adams, Simon Cowell, Prince Edward, Gordon Ramsey, Muhammed Ali, Sir Cliff Richard, The Duchess of Kent, Bob Monkhouse, Cirque De Soleil, Heather Small, UB40, and many many more.
Mark's prestige skills have been incorporated from small select private parties to large corporate gatherings. He has performed in over 30 countries. He has television appearances both in the UK and America to his credit and has also worked as a consultant for television.

Convention registration form go to: http://www.ibmring160.com/media/7578/registration%20form.pdf
Credit card payment form for convention registration go to:
http://www.ibmring160.com/media/8357/skmbt_c451f12022209470.pdf
Competition registration form go to:
http://www.ibmring160.com/media/7848/competitions1.pdf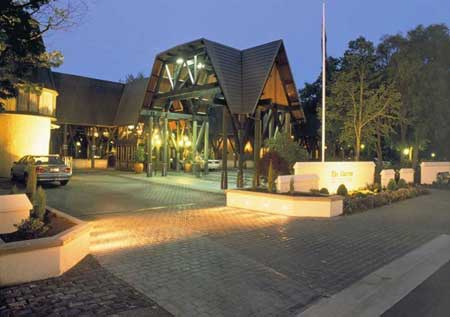 The convention hotel is The Chateau on the Park, 189 Deans Avenue, Riccarton, Christchurch.
If you are planning to attend the convention it is best to reserve your room NOW!
as rooms are now very limited. Overseas: +64 3 348 8999 Toll.
Make sure you quote the convention rate of $115 for a double room.
You have a choice of either a King or Queen size bed and Twin rooms consist of two double beds. Each room type features an ensuite with bath and shower. These rooms provide both comfort and space to ensure a relaxed and enjoyable stay.
The guest services include:
Ample free parking
FREE WIFI
Organic toiletries
Hairdryer
Complimentary tea and coffee
Air-conditioned rooms with individual controls
24 hour room service
Bathrobes
In house gym
Vineyard
Rollaways and cots available on request
Bike hire
Guest laundry
PlayStation
Golf
Deluxe Rooms
Restaurant
The Garden Court Brasserie is located within the very heart of the hotel and overlooks the moat and the famous award winning gardens. You will enjoy true al fresco dining while seated outside at a table either under the dappled shade of the towering elm trees or on the sunny terrace where you can enjoy the perfume and visual splendour of the rose gardens. Open for breakfast, morning and afternoon teas, lunches, weekend brunch, and dinner every night.
The Bar
The Den Bar overlooks the moat, the dark wood panelling, welcome warmth of the open fire and cosy booths in the Den Bar provides the perfect location to meet with friends and have a magic jam session until late.
Christchurch
Christchurch International Airport with its huge upgrade is now one of our countries top airports and the gateway to the South Island of New Zealand with thousands of folk arriving daily.

Our accommodation venue continues to be Christchurch's most popular choice of accommodation and our special room rate is a steal.

Ladies will be keen to know it is walking distance or you can take a free hotel shuttle to one of New Zealand's largest malls. 186 shops await you at Westfield Riccarton, cafes, movie theatres and food court.

For those attending especially those bringing families let me tell you - arrive early, visit one of our two wildlife parks, Orana Park and Willowbank. The African plains at Orana Park have some stunning animals. The International Antarctic Centre is well worth checking. 4D Movie, penguins and real snow and why not take a ride on the Haglund. Our museum is popular and our New Container City where 60 shipping containers have been turned into a very unique shopping experience plus Ballantynes Department Store is a shopping destination like no other.
After the convention head thru Central Otago to Queenstown, rated by trip adviser as one of the 15 best destinations in the world. (Stop at the new hot pools at Lake Tekapo on the way).

There's a pizza party, morning and afternoon teas and lunches included in the registration. A chance to get dressed up for the banquet and enjoy the jazz and entertainment provided. And for those wanting to compete there is still some gaps in the Stage, Children's Entertainer and Close-up competitions.

We have got a great opening night show and some surprise items you won't want to miss. International and local dealers are bringing some unique products to the dealer's room. I couldn't get near Mark Mason's dealers stand at Magic Live.
What are you waiting for?
**We Have An Early bird Rate if you register before 19th April**

Register now
To download the Convention registration form go to: http://www.ibmring160.com/media/7578/registration%20form.pdf
Alan Watson - Publicity and Marketing