Christchurch NZ Labour Weekend
2012 (19/10/2012 to 22/10/2012)

Time is running out
Questions you should be asking yourself??
Do I want to save $50 NZ on the convention registration price??
If the answer is yes then make sure you register before 19th April 2012
The headliners confirmed are
Shawn Farquhar (Canada), Mark Mason (England), Ken Scott (US) and the Gillam Family (US)
Very pleased to say that I now can confirm that FISM award winner
Shawn Farquhar (Canada) is going to be one of our New Zealand
Convention headliners. Unfortunately Nick Lewin will not be
attending our convention due to unforeseen circumstances.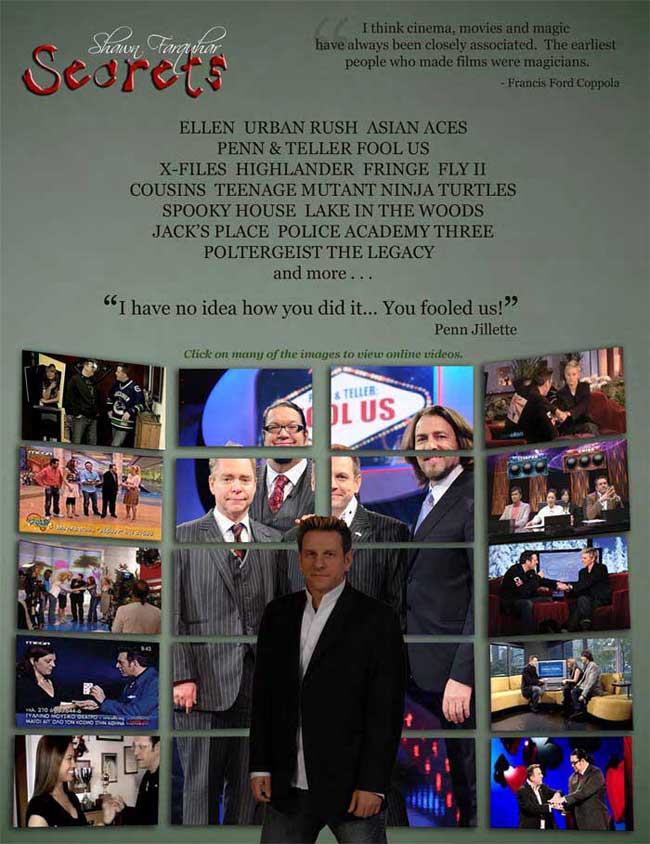 Do I want to stay at the convention hotel?
If the answers is YES then it's best that you reserve your room NOW!
Ringing from Australia Toll +64 3 348 8999
No deposit is required
But they need a credit card number, valid at date of stay,
i.e. October 2012
The convention hotel is The Chateau on the Park,
189 Deans Avenue, Riccarton, Christchurch.
When booking convention hotel accommodation
Make sure that you tell them that it is for the "Magicians Convention" and then you will pay the special convention rate of $115 for a double room.
If you try and book online on their website you will end up paying their full room rate.
You have a choice of either a King or Queen size bed and Twin rooms consist of two double beds.
Visa and Mastercard are now accepted for payment
for your convention registration fee
Credit card payment form go to:
http://www.ibmring160.com/media/8357/skmbt_c451f12022209470.pdf
**Register NOW**
By going to: Convention registration form go to:
http://www.ibmring160.com/media/7578/registration%20form.pdf
Competition registration form go to:
http://www.ibmring160.com/media/7848/competitions1.pdf
Alan Watson - Publicity and Marketing