Christchurch NZ Labour Weekend
2012 (19/10/2012 to 22/10/2012)
For those who are making flight reservations the convention starts on Friday night 19th October and finishes on Monday 22nd October at 2.30pm.
But also keep in mind that registrations will open at 3pm and the dealers
will open before the evening show on Friday night.


Time is running out to register at the early bird convention rate
Only one week to go before the convention rate jump up by $50
Questions you should be asking yourself??
Do I want to save $50 NZ on the convention registration price??
If the answer is yes then make sure you register before 19th April 2012
The headliners confirmed are
Shawn Farquhar (Canada), Mark Mason (England), Ken Scott (US)
and the Gillam Family (US)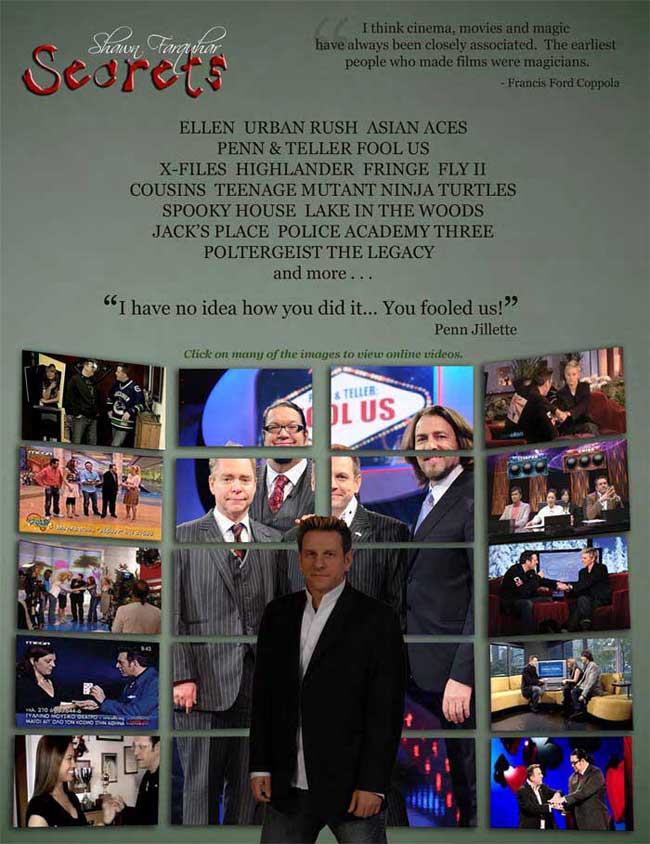 Shawn Farquhar FISM award winner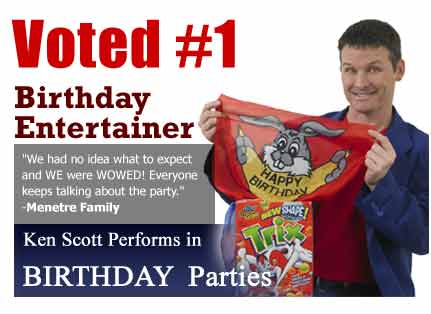 Ken Scott - Comedy and Children's performer
Ken Scott has over 20 years of experience, performing over 350 shows a year. He has entertained over a million people with his unique cutting edge programs. Ken is a two time winner of the Greater Atlanta Magician of the year award. In addition, Ken was also featured on CNN Headline News, where he headlined their segment on A Day of Magic. Ken performs yearly in Hollywood California at The World Famous Magic Castle, which is home to the Academy of Magical Arts. Ken has also performed five times at the White House. Ken has also appeared on ABC's America's Funniest Home Video.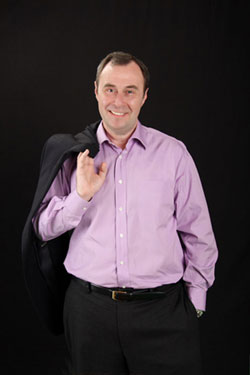 Mark Mason - Elite close-up magician
Mark Mason has been a full time professional magician for over 20 years he has performed his unique brand of magic at every type of event imaginable, from small select groups of celebrities to the Las Vegas Strip. He hails from England, over the last decade his career has rapidly expanded throughout the USA. Mark and his wife emigrated to Florida and have not looked back since. He is recognised as one of the world's premier close up magicians. With his silky skills and fast wit he has rapidly become one of the most sought after magicians in the corporate world. Mark's unique style of personalized close up magic can be performed under any circumstances.
He has performed both for and along-side many leading celebrities including Bryan Adams, Simon Cowell, Prince Edward, Gordon Ramsey, Muhammed Ali, Sir Cliff Richard, The Duchess of Kent, Bob Monkhouse, Cirque De Soleil, Heather Small, UB40, and many many more.
Mark's prestige skills have been incorporated from small select private parties to large corporate gatherings. He has performed in over 30 countries. He has television appearances both in the UK and America to his credit and has also worked as a consultant for television.

Convention registration form go to: http://www.ibmring160.com/media/7578/registration%20form.pdf
Credit card payment form for convention registration go to:
http://www.ibmring160.com/media/8357/skmbt_c451f12022209470.pdf
Competition registration form go to:
http://www.ibmring160.com/media/7848/competitions1.pdf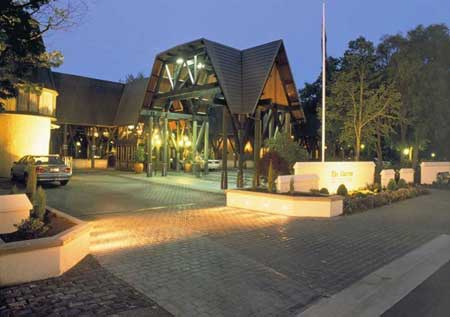 The convention hotel is The Chateau on the Park, 189 Deans Avenue, Riccarton, Christchurch.
If you are planning to attend the convention it is best to reserve your room NOW!
as rooms are now very limited. Overseas: +64 3 348 8999 Toll.
Make sure you quote the convention rate of $115 for a double room.
You have a choice of either a King or Queen size bed and Twin rooms consist of two double beds. Each room type features an ensuite with bath and shower. These rooms provide both comfort and space to ensure a relaxed and enjoyable stay.
The guest services include:
Ample free parking
FREE WIFI
Organic toiletries
Hairdryer
Complimentary tea and coffee
Air-conditioned rooms with individual controls
24 hour room service
Bathrobes
In house gym
Vineyard
Rollaways and cots available on request
Bike hire
Guest laundry
PlayStation
Golf
Deluxe Rooms
What are you waiting for?
**Early Bird Rate closes in 7 days time**

Register now
To download the Convention registration form go to: http://www.ibmring160.com/media/7578/registration%20form.pdf
Alan Watson - Publicity and Marketing