Christchurch NZ Labour Weekend
2012 (19/10/2012 to 22/10/2012)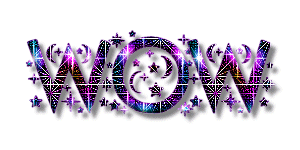 Look at our 5 Convention Headliners:
Shawn Farquhar (Canada), Mark Mason (England), Ken Scott (US), Felix (Spain) and the Gillam Family (US)

Delighted to inform you that Felix from Spain has been added
to the convention headliner list of performers!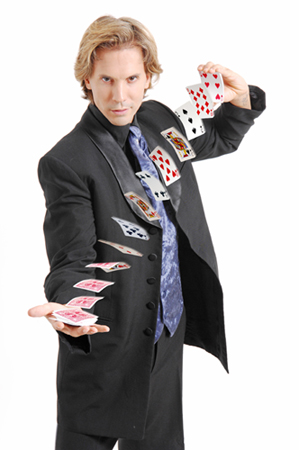 Felix's CV
Felix The magician, surprising, fascinating and entertaining audiences of different ages and nationalities for at least 18 years. A teacher, magician, clown, lecturer and always curious by nature.


Born in Argentina and based in Spain for the last 10 years, where he has performed in prestigious halls, auditoriums and theatres. Specializing in magic for children, illusions and stage magic in both spoken and musical shows. For the last 8 years (with over 900 shows presented in hotels) he loves to surprise the most demanding European public with his international 50 minutes show full of musical magic.

He presents his show in the biggest hotels of Mallorca (Spain) during the summer season, the favorite vacation place for the upper social classes in Europe. Each year is hired to perform at private parties for politicians, actors, singers, athletes and businessmen who rely on his experience and professional responsibility. From the tennis player Boris Becker to the owners of multinationals companies such as the airline "Air Europe", "Lidl" (largest supermarket chain in Europe) or hotels chain "Sol Meliá" (the world's largest operator of holiday resorts).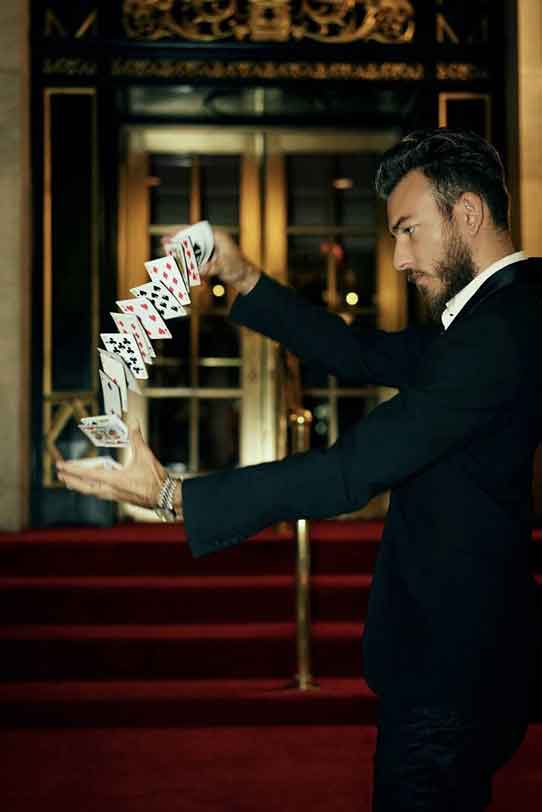 For 5 years, along with his partner Claudio Casagrande, Felix creates Magiclatex, which today is the largest store specializing in latex products for magicians. Thousands of artists from around the world and many of them internationally renowned use their products and routines on their shows. Creator of effects combining the properties of latex with powerful neodymium magnets. The study of magnets and his great curiosity led him to modify and refine techniques and classical systems in order to create new effects. So a new, varied and dynamic show was created: "Magnets in Stage Magic and Close - up", where as a Bonus, he shows and explains his most impressive routines made with his own latex creations.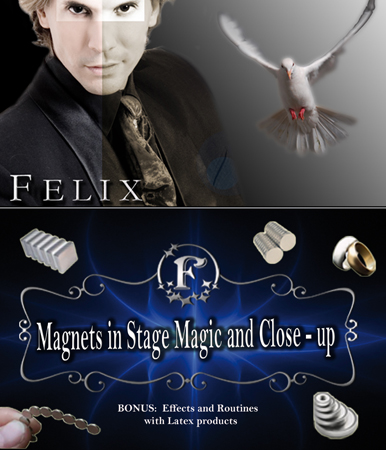 Felix's Lecture Description
This is a new and very interesting lecture with new concepts and principles. It is lecture for Stage, Parlour and Close- up magic. Different effects, ideas and routines, appearances of doves, coins, silks, sponge balls, effects with cards, poker chips, Manipulation techniques and comedy routines. It's a lecture for all ages and very easy to understand. Old and new effects but with new techniques and systems. He uses all kind of magnets and he will teach the potential of this material. As a bonus he will show some effects with latex. It's a very commercial lecture and extremely useful.

Warning registrations will be closing off in
7 weeks time on the 30th September
To help in the planning for catering and events we need to finalise our registration numbers. If you are planning to attend the convention please register NOW

Official Convention Programme Booklet Advertising rates:

$90 Full page A4 black and white
$45 Half page
$22.50 Quarter page
Back coloured cover page $150
Inside front & back page colour $120

Payment to be made to Convention Treasurer, Mr John Ross, 26 Chester Street, Kaiapoi, Canterbury 7630, New Zealand. Phone 03 3274481, Mobile 021 2112458, Email: j_ross@ihug.co.nz

Credit card payment form go to:
http://www.ibmring160.com/media/8357/skmbt_c451f12022209470.pdf

Art work (300 DPI .jpg) to be e-mailed to Paul Romhany - promhany@hotmail.com

Deadline for everything to be in by 1 September 2012 cut off

This convention is going to be a **SELL OUT**
If you are planning to attend register **NOW**
Convention registration form go to: http://www.ibmring160.com/media/7578/registration%20form.pdf


Credit card payment form for convention registration go to:
http://www.ibmring160.com/media/8357/skmbt_c451f12022209470.pdf
Alan Watson - Publicity and Marketing