Magic New Zealand® is proudly sponsored by International Entertainment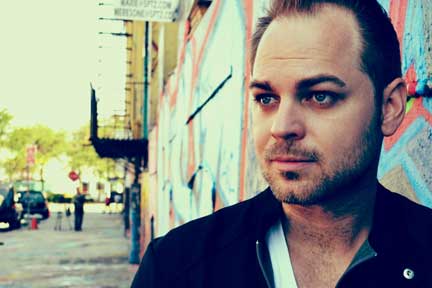 Wayne Houchin's New Zealand lecture details
Wayne Houchin is finalising his Australian and New Zealand flight details but at this stage his lectures dates will be:
July 15th – Auckland
July 17th – Palmerston North
July 19th – Wellington
July 20th – Dunedin
Wayne Houchin

Genii Magazine calls Wayne Houchin, "One of the hottest magicians on the planet!" He has released some of the most popular magic effects in the past decade, headlined at the world-famous Magic Castle in Hollywood and Le Double Fond in Paris, and is the star of the Discovery Channel's Breaking Magic (AKA Magic of Science.) He has astonished audiences in more than 30 countries and he co-founded the popular website Theory11.
During his 90 minute lecture, Wayne Houchin presents an exploration of close-up, parlor and shock magic. In addition to covering several of his popular marketed effects including The Signed Coin in Can and Stigmata, Houchin presents brand new, unreleased magic. A wide variety of material is discussed including magic using string, coins, soda, photographs, lighters and more.
A short demo video: http://www.youtube.com/watch?v=xMmizIJST-M
Wayne Houchin
Quotes
"Wayne Houchin is one of the hottest magicians on the planet!" - Genii Magazine
"A world class entertainer who shares himself entirely with the audience. A must see for anybody who loves magic!" - SOMA, 2009 FISM Grand Prix Winner
"Wayne Houchin's lecture was one of the best we've had in years. His magic is fantastic, visual and amazing. But if you watch him and pay close attention, you might learn something far more important than tricks: How to connect with an audience, draw them into an experience and make them care." - Harry Lucas, Magic Circle Vienna
"Wayne Houchin is this generation's Houdini! One of the best lectures we've ever had." - Wizardz Magic Theater, Orlando

"Wayne Houchin is brilliant!" - Criss Angel , Mindfreak

"Wayne Houchin was incredible during his sold out, standing room only lecture! We enjoyed having him very much!" - Tannen's Magic, NY
"A cross between a con-man & a street magician, a fascinating live performer!" - Synthesis Magazine

"Houchin's lecture was excellent and one I highly recommend to any magician as a MUST SEE!" - Marc DeSouza
"Wayne Houchin's lecture depressed me. He's just a kid--half my age--and he's EXTREMELY talented. Aside from the insights into both conceiving and implementing great effects, Wayne knows what it takes to perform them. It's no wonder he has such a vast and devoted following (he PACKED Midwest Magic's lecture room--and many were faces I had never seen before.) I would most highly recommend Wayne's lecture to any group that appreciates talent and the rare combination of both ingenious creator and exceptional performer. It is not to be missed!" - Tim Felix, Midwest Magic
Website: http://www.waynehouchin.com
Facebook: http://www.facebook.com/waynehouchin