Magic New Zealand® is proudly sponsored by International Entertainment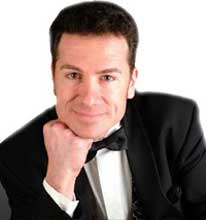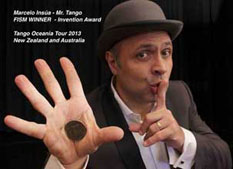 Palmerston North Magic Circle Convention

Palmerston North 26th - 28th October 2013
Hosted by the Palmerston North Magic Circle (Inc.)
and supported by IBM Ring 160
With Joe Monti (USA) and Marcelo Insua (Argentina)
Registrations are now open
Click here to download the form

Our headliner stars for the convention are Joe Monti, celebrated comedy magician from USA, and Marcelo Insua, FISM Gold Medal winner for Invention in 2012 Marcelo is a specialist in coin magic, owns Tango Magic in Argentina, and will be bringing his special coins in various denominations including NZ currency.
This short weekend convention has been organised by Andrew Wilson of The Palmerston North Magic Circle with their support and that of IBM Ring 160. Another headliner has yet to confirm and a number of excellent performers and lecturers have agreed to attend.
The convention begins with an evening meal and cabaret entertainment from our stars at a spacious Chinese Restaurant, China Town on Cuba St, on Saturday evening 26th October.
A full day of lectures follows on Sunday 27th ending with a Gala Show also open to the public at 7.30 p.m. in The Speirs Centre, the arts centre for Palmerston North High School. Monday morning will conclude proceedings with a last visit to the dealers and the Bring and Buy tables.
Early Bird Registration by the 6th September will cost $90 for magicians and $50 for wives, partners, students and parents of students. This includes Sunday's refreshments at morning and afternoon tea and a Gala Show Ticket. Late registrations after 7th September will be $120 and $70. You may pre-register with a 50% deposit. Cheques should be made out to 'Joe Monti PNMC Convention' and there will be a direct debit account number soon.
Our convention hotel is The Travelodge, 175 Cuba St which offers a convention deal of $105 for a double room per night. $141 would include a full breakfast for two.
Phone: 06 355 5895; email tpmr@travelodge.co.nz
You can email your interest or queries to Andrew Wilson at jmwilson@xtra.co.nz or phone 06 329 29 28.