Magic New Zealand® is proudly sponsored by International Entertainment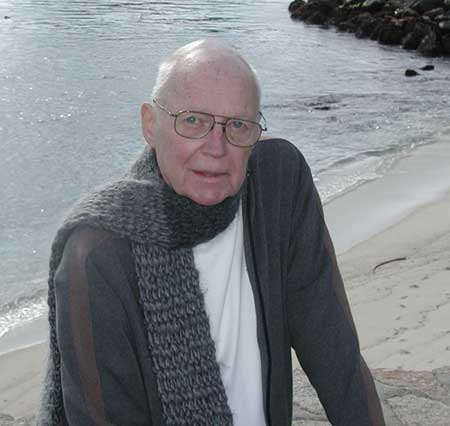 Message by Geno Munari

I am sorry to report the passing of Bart Whaley.
Barton Stewart Whaley
26 May 1928 - 3 August 2012
Pacific Grove, CA - Bart Whaley, a native of San Francisco, died on 3 August 2013.

Bart, only child of Lloyd and Anita Whaley, was born on 26 May 1928. He took his BA in Chinese Studies in 1951 from University of California, Berkeley. Then served with the Intelligence section of US Army Psychological Warfare headquartered in Tokyo during the
Korean War. He attended London University School of Oriental and African Studies on the GI Bill for four years, and in 1969 took his Doctorate at MIT. Dr. Whaley wrote Stratagem: Deception and Surprise in War, Codeword Barbarossa, Covert German Rearmament, 1919-1939, Cheating, (co-authored under the name "J. Barton Bowyer"); and more.

Following his intellectual curiosity in deception and counterdeception he took to the study of conjuring as a deception operation. He was a lifetime magician member of the Magic Castle in Los Angeles and the International Brotherhood of Magicians. He produced four prize-winning books on magic and gambling cheaters, most notably The Encyclopedic Dictionary of Magic 1584-1988 and The Man Who Was Erdnase. In 2004 he hosted a workshop on magic and the military at the Naval Postgraduate School in Monterey, California.

At the time of his death, Dr. Whaley was affiliated with the Department of Defense Analysis at the Naval Postgraduate School in Monterey, CA and in that capacity this year collaborated with Dr. Hy Rothstein on a reader on military deception. He also was working for the Director of National Security's Foreign Denial and Deception Committee (FDDC) of the Director of National Intelligence (DNI). His most notable recent work for the FDDC is Detecting Deception: A Bibliography of Counterdeception across Time, Cultures, and Disciplines (4th Edition 2011). He also was concurrently working on his book The Maverick Detective; or, the Whole Art of Detection.

Dr. Whaley is survived by his wife and editor Susan Stratton Aykroyd, stepsons, David and Jim Woodle and a daughter Sandhya Whaley. He will be sorely missed and never forgotten.

Any donations may be made to the Special Operations Warrior Foundation at www.specialops.org, a nonprofit organization that, in part, provides college scholarships for surviving children of fallen Special Operations Forces.