Magic New Zealand® is proudly sponsored by International Entertainment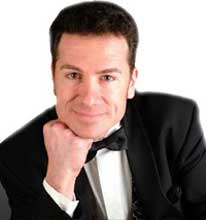 Joe Monti is planning a lecture tour of New Zealand around May
Will keep you posted when the lecture dates are finalised.
Joe's Lecture details:
Joe Monti's lecture is a special experience because of the tremendous amount of material that will be covered. Experience in and on National and International TV, Multi Million Dollar Live Las Vegas Shows (worked with Cirque Du Soleil and many others, Close-up, Stage, Parlour, Children's shows, Cruise Ships, Private shows, Trade Shows, Inventing (Joe has two patents) and the list goes on.
Joe Monti has been a TV producer and senior Consultant for 3 solid years as well as a TV contestant on a massively successful American Invention Show during primetime US TV (14 million viewers) coming in 2nd place to a million dollars (winning $50,000). This lecture is loaded with more information than you'll be able to sit still for. Joe Monti's approach is fresh, honest and cuts to the point. No BS at this one. Real world information and a lot of practical card, coin and miscellaneous handlings that have been underground for years. No one snoozes at this lecture. Watch, participate, ask questions... It's all here. There is something for everyone!
Below are just a few of his credentials…..
Main Star of the multi year HIT revue show "YES" in Honolulu Hawaii for Outrigger Hotels.
Created 2 major special F/X and wrote comedy material for the 50 million dollar movie SPAWN.
Featured in "Masters of Illusion" national TV specials:
Featured as MC and Comedy Magician on two top rated National TV shows: Elimi-Date & the Fifth Wheel for FOX TV.
Comedy Magician at special events for Hollywood Celebrities.
Headline entertainer at events for Los Angeles Police Department.
Worked with John Leguizamo on Tony Award winning Broadway show "FREAK" (physical comedy assistance).
Only Comedy Magician used to perform at the first Harry Potter LA Movie Premiere special F/X event.
Regular performer at Hollywood's World famous Magic Castle. Nominated for parlour Magician of the Year.
Corporate Comedy Magician for Disney Imagineering in California 3 years running
Trade show Comedy Magician /MC for Comedy Central, Showtime, Final Draft and many others. ShowWest Convention top draw.
7th consecutive return to Japan to perform Comedy Illusion show; attendance in the thousands.
Technical consultant and actor on National TV commercials for Panasonic, Taco Bell & Motorola.
MC and comedian for more than 300 Colleges/Universities across the USA.