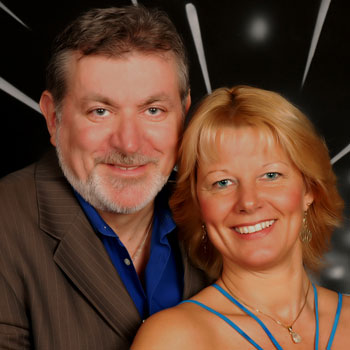 Aldo Colombini has suffered a catastrophic stroke


Message from Rachel Wild Colombini
Dear friends
I am writing to let you know that the love of my life, my beloved husband, best friend and partner Aldo has suffered a catastrophic stroke. Sunday afternoon paramedics rushed him to Munro Regional Hospital in Ocala. Today they performed another CAT Scan and I am saddened to say that the news is not good. Aldo is completely paralyzed on his right side. He cannot speak and the doctors say there is nothing else that can be done. Aldo loved life and does not want to be on life support. I am heartbroken by the fact that I must now take him off life-support and move him to Hospice Care. Short of a miracle, the doctors say he has less than two weeks. Please pray for him.
Aldo is a Magical Comedian and that is how he would want to be remembered. I get strength from knowing that Aldo and I have made so many loving friends throughout the world. We had a marvelous life together traveling the world performing and lecturing to thousands of people in dozens of countries.

Please correspond with me via my Facebook page, as I am not up to taking phone calls right now. I hope you all understand.

Aldo and I love you all so very much. I will keep you all informed.
Love,

Rachel Wild Colombini

Privacy Policy and Copyright Notice

Our subscriber list is not made available to any other companies or individuals. We value every subscriber and respect your privacy. You can subscribe to or unsubscribe from the Magic New Zealand® E-zine at www.magicnewzealand.com Magic New Zealand® E-zine is published each Sunday. The opinions expressed therein are those of the individual contributors and not necessarily those of Magic New Zealand®. Neither Magic New Zealand® nor Alan Watson vouch for the accuracy or reliability of any opinion, message, statement, or other information reported via Magic New Zealand® E-zine. Subscribers to this publication and authors who contribute to it by doing so agree they will not hold Magic New Zealand® or Alan Watson, jointly or individually liable or responsible in any way for the opinions expressed therein.
Magic New Zealand® reserves the right to alter, correct or disregard any articles submitted. Readers are encouraged to submit timely articles or news items which may be of interest to subscribers. By submitting articles to this e-zine, the authors grant Magic New Zealand® the right to publish such articles and such authors confirm their copyright of the material submitted. All works published by Magic New Zealand® are protected by international copyright legislation and articles must not be published for profit by anyone other than the individual authors without the written permission of Magic New Zealand®. Notwithstanding the foregoing, this publication may be freely redistributed, but not sold, to other magicians if copied in its entirety, including the copyright notice below and the above disclaimer.

Copyright © 2014 Alan Watson.

Magic New Zealand® E-zine