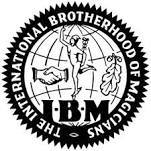 Day of Magic in October - Auckland

IBM Ring 160 the Tony Wilson Ring (Inc.) will be holding a "Day of Magic" on Sunday 26th October. (Labour Weekend)
We are just finalising the contract with our impressive headliner. He's the resident Magician on a certain TV channel, also a magic consultant on another one and a series regular on a third channel.
No he's not a Kiwi. Have I got you wondering? All will be revealed in a couple of weeks. In the meantime pencil in to be in Auckland on Sunday 26th October. In fact come the night before and we can all have a magic? Dinner together. There will be lecture and a workshop from our headliner plus a lecture/workshop from a top kiwi magician. Of course there will be a public show and a couple of competitions.
Registrations will be open by 30th June. Overseas professional magicians who will be in New Zealand around the 26th October should contact Danny Phillips (danny@mostlymagic.co.nz).
We have booked the Playhouse theatre, which is housed in an iconic building in Glen Eden Auckland and is considered to be one of the finest theatres around. We look forward to seeing old friends and hopefully a few new ones too on the 26th October.