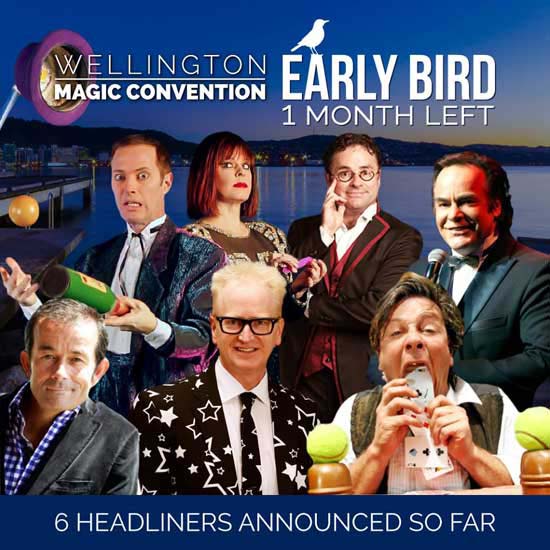 32nd New Zealand International Magicians Convention 2015

Message by Nopera Whitley

For those who don't know, I am part of an awesome team putting together an International Magic Convention here in Wellington in October this year. We have already announced SIX world leading performers who will be headlining the event, with a couple more to come.
If you have even a vague interest in Magic, then you simply cannot miss this event. In fact, I am sure this will be of great value to a wide range of performers.
In just under a month, registration fees will be increasing by $50, and I want to make sure you get the best value for money. If you are magic minded I guarantee you won't regret coming for a second. Get onto your registration now before it's too late.
Register here: www.wellingtonmagic.co.nz/register/
Find out about out headliners here: www.wellingtonmagic.co.nz/headliners/
Find out about accommodation here: www.wellingtonmagic.co.nz/accommodation/