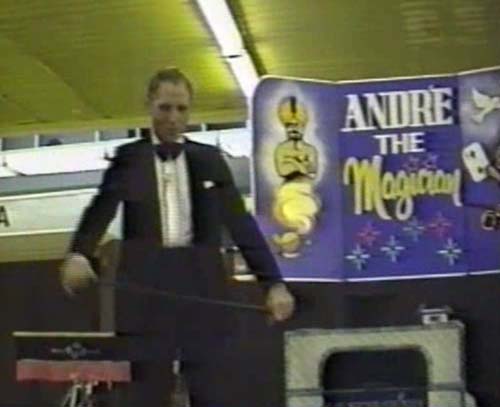 BROTHERHOOD OF AUCKLAND MAGICIANS INC
DEATH OF WALLIE TAYLOR
Member of the BAM

I have just been informed by Pauline Taylor that Wallie her husband of 61 years and the oldest member of the Brotherhood of Auckland Magicians died yesterday at the age of 91.
Wallie was a keen magician all his life, had a period in Australia when he was a full time professional magician. He was a regular attender at NZ Conventions in earlier years, and active in many New Zealand Magic societies.
He died in a Pukekohe Rest Home.
His Funeral will be held on Saturday 11 July at St Andrews Anglican Church, on the corner of Wesley and Queen Street, Pukekohe.
I have been asked to perform the Broken Wand Ceremony for Wallie, and I hope other members can attend and assist.
Pauline Taylor's address is 7C Lawrie Ave, Pukekohe. Ph. 09 238 5256

Stan Goudge