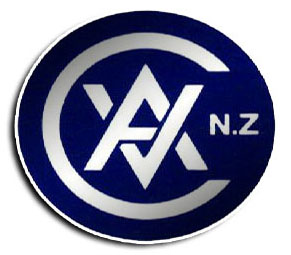 Message by VAC Vice-President : Mick Peck
The Variety Artists Club of New Zealand Inc is delighted to announce all recipients of awards at the 2015 Benny Award Evening :
Benny Award : Johnny Devlin MNZM
Agnew Award for Excellence : Wayne Rogers - Chicane
Fullers Entertainment Award : Sandra Roberts Pacific
Entertainment Award for Top Female Artist : Jody Direen
Pub Charity Award for Top Male Artist : Andy Stankovich
Nostalgia Award : Paul Walden
Pat McMinn Rising Star Award : Christopher Bates
Face TV Award for Top Group : Sol3 Mio
NZEA Award for Top Musician : Mark Dennison Rielly
Comedy Award : Michele A'Court Lou Clauson
Top Variety Award : Parris Goebel
Top Children's Entertainer Award : Paul Bates - Zappo the Magician
Unsung Hero Award : Lloyd Davis
Scrolls of Honour :
Chris Bourke
Simon Grigg
Candy Lane QSM
Henk Landweer
Ken Ring
Frankie Stevens MNZM
A huge thank you to our incredible Master of Ceremonies Mr John McGough who held the event together with professionalism and charm.
Performers on the night :
The Kings of Rock 'n' Roll - Tom Sharplin, Che Orton, Shane Cortese and Johnny Devlin
John Rowles OBE
John Carr
Royce Creamer
The Claxtons
Midnite Special
Jody Direen
Andy Stankovich
Our valued VAC Patrons - David Hartnell MNZM and Grey Bartlett MBE
Our sponsors - Pub Charity, Gray and Trish Bartlett & NZ Entertainment Academy, Gerard Smith & Face TV, Robyn Alexander & Pacific Entertainment, Glenda Law & Fullers Entertainment and Royce Creamer.
Our photographer Jason Fell and tech crew Mike Richards, Brent McLeod and Robyn Alexander.
Karen Davy and Laurelle Betti for arranging the beautiful table settings, and to Linda Luxford organising the sumptuous meal.
Key Suppliers - Peter van Gent of Audio Visual People, Paul Randall of Captures Video Productions and Crowne Plaza.