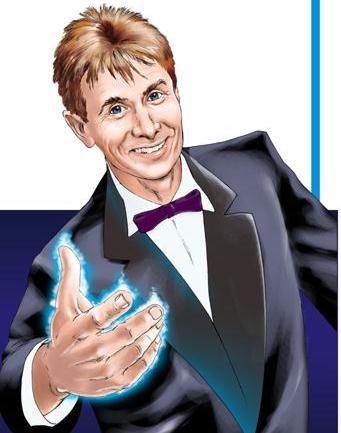 Trevor Duffy (South Africa) Lecture tour
2016 New Zealand
Confirming that the Trevor Duffy Auckland lecture is going to be held at the IBM Ring 160 Club rooms, Raye Freedman Library, 788 Remuera Road, Meadowbank

Registrations are filling fast for the Auckland lecture

There will be NO Walk-ins.....

Contact our Secretary James Fuller to pre-register your seats NOW as seating is selling out fast for the Trevor Duffy.

Email: jimmy@themagician.co.nz
Phone: 09 950 6251

Auckland Lecture
Sponsored by IBM Ring 160 & Magic New Zealand
Date: Thursday 12th May
Time: 7.30pm sharp
Venue: IBM Ring 160 Club rooms, Raye Freedman Library, 788 Remuera Road, Meadowbank
Adult Lecture fee: $25
Juniors (School age) and financial IBM 160 members: $10
Wives or Partners: $5

Other New Zealand Lectures:
Palmerston North 13th May (Friday)
Contact: Andrew Wilson
Email: jmwilson@xtra.co.nz
Wellington 16th May (Monday)
Contact: Nopera Whitley
Email: noperaw@gmail.com
Christchurch 17th May (Tuesday)
Contact: Brendan Dooley
Email: info@brendandooley.com
Dunedin 19th May (Thursday)
Contact: Jonathan Usher
Email: jonathan.usher@xtra.co.nz
The Magic of Trevor Duffy
Trevor Duffy is an award winning professional Magician, entertainer, inventor and lecturer who has travelled extensively around the world sharing and teaching his unique brand of magic.
He has performed professionally for the past 24 years. His ability and experience extends across a wide spectrum of performing arena's including corporate promotions and entertainment, Close-up magic, Platform shows, family shows, children's shows, theme acts, sophisticated Balloon Sculpting and Hotel entertainment.
He has won a number of awards in South African National Championships and in 2002 he placed 2nd in the Australian Close up competition.

Trevor is a specialist in combining a product, theme or company name with his skills of conjuring and entertainment, thereby custom tailoring his act, making the event one that stands apart from those of its competitors. He is able to tactfully weave into his show, what 'needs to be remembered', leaving the audience thoroughly entertained and inspired. The cornerstones of his success are based on absolute reliability, commitment and the highest of standards.

Trevor's experience in magical entertainment has led him, for the past 15 years, to creating and inventing numerous magic apparatus, utility devices and tricks.
His range of products that he will have with him on tour, list as follows: The Phil Trick, Blank Phil, Phil Plus, Blank Phil Plus2, Manipulation cards, Magic Mats, The Deck Dropper, Smokey Magic v2, 6-14 Card repeat, Peas 'n Pears, Cricket Hat-trick, Magic Blood and Connecting People with Magic (DVD).

Lectures
In his current lecture, Trevor presents and teaches a range of his own created magic effects, along with a few classics, presented with his own personal style. Furthermore and just as importantly, he discusses the psychology behind his deeper thinking and why this is so crucial in achieving a highly ranked performance. He also speaks on his personal philosophy in drawing out the best in oneself, as well as other elements such as positive attitude and motivation.
His fundamental focus to his performance and teaching, is to touch people's lives, in a manner that leaves them with an unforgettable experience and further enriched, in a positive and inspiring way.

Lecture items for sale
New Zealand (with min 20-25% discount)
Phil trick US$20.00 NZ$22.00
Blank Phil Deck with booklet US$20.00 NZ$22.00
Phil Plus US$20.00 NZ$22.00
Blank Phil Plus $20.00 NZ$22.00
Manipulation cards (Bridge flesh) US$12.00 NZ$14.00
6-14 Card Repeat US$12.00 NZ$14.00
Peas 'n Pears US$25.00 NZ$30.00
Smokey Magic v2 US$140.00 NZ$160.00
White Wrist strap accessory for Smokey Magic v2 US$20.00 NZ$20.00
Deck Dropper US$35.00 NZ$40.00
Connecting People with Magic - DVD US$35.00 NZ$24.00
Magic Blood US$20.00 NZ$22.00
Small Magic Mats US$18.00 NZ$21.00
Medium Magic Mats US$25.00 NZ$28.00
Large Magic Mats US$32.00 NZ$36.00
Cricket Hat-trick US$14.00 NZ$15.00