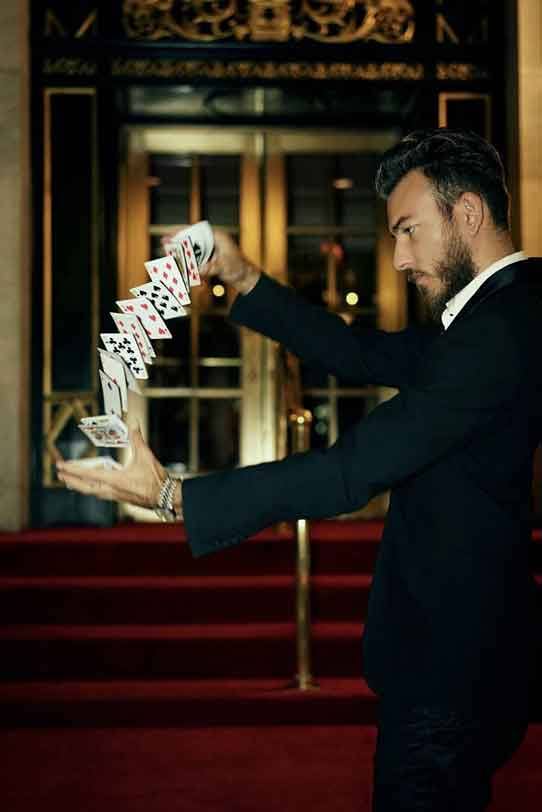 Alex Pandrea New Zealand lecture tour

Registrations are now open for the Auckland lecture for the Alex Pandrea on Monday 18th

If you are planning to attend the Auckland lecture register NOW!

Contact our Secretary James Fuller to pre-register your seats for the Alex Pandrea Auckland lecture

Email: jimmy@themagician.co.nz
Phone: 09 950 6251

There will be NO Walk-ins..... Seat are now limited....

Please note to venue has changed for the Auckland lecture:
Te Tuhi Centre For The Arts
13 Reeves Road, Pakuranga, Auckland

Auckland Lecture
Sponsored by IBM Ring 160 & Magic New Zealand
Date: Monday 18th July
Start Time: 7.30pm sharp
Venue: Te Tuhi Centre For The Arts, 13 Reeves Road, Pakuranga, Auckland
Adult Lecture fee: $25
Juniors (School age) and financial IBM 160 members: $10
Wives or Partners: $5
*********************************
The Alex Pandrea New Zealand lecture tour
Auckland: Monday 18th July
Contact: James Fuller
Email: jimmy@themagician.co.nz

Wellington: Wednesday 20th July
Contact: Nopera Whitley
Email: noperaw@gmail.com

Christchurch: Friday 22nd
Contact: Brendan Dooley
Email: info@brendandooley.com

*********************************
Back ground on Alex Pandra


At age 28, Alex is one of the most accomplished rising stars in the magic community. He is the founder and CEO of The Blue Crown, and House Of Playing Cards - two popular internet companies. Alex's companies produced more than 50 best-selling magic products as well as over 75 custom decks of cards including the best selling NOC line,which have sold over 200,000 units.

Alex has lectured all around the world - his most recent tour took him to 50 different cities in Europe. Alex has performed and lectured at the prestigious Magic Circle in London as well as numerous conventions including The Session, Magic-Con, and the Blackpool Convention, the largest magic convention in the world.

In a 3-part lecture, Alex will go over several of his tips on classic card moves, as well as many original sleights and effects. Part I includes practically self-working, easy-to-do magic that anyone will be able to do in just minutes! Part II has Alex's famous "5x5"

This rapid-fire teaching section provides valuable tips about 5 different sleights in 5 minutes. This is pure, distilled magic at its finest. In Part III, the final section, Alex tips his hand and provides detailed information.