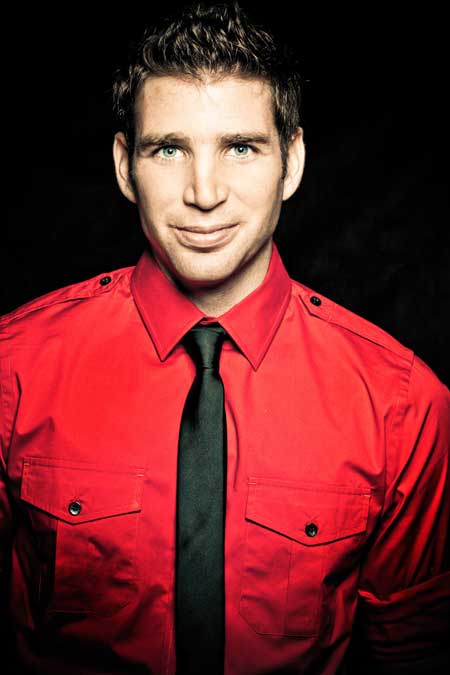 Joshua Jay (US) Auckland lecture
Final call for the Joshua Jay Auckland lecture


The Auckland lecture for Joshua Jay was SOLD OUT.
Good news is that James Full has been able to get a slightly larger room for the lecture which can fit another 15 registrants. There is only 5 place left once they have been filled you will have to go on a waiting list......
There will be NO Walk-ins...

This will be a SALE OUT event....


If you are planning to attend the Auckland lecture please register NOW!

For a Auckland lecture registration please visit:
https://jimmymarvel.co.nz/lecture-joshua-jay/

Auckland Lecture
Sponsored by IBM Ring 160 & Magic New Zealand
Date: Tuesday 18th July
Start Time: 7.30pm sharp
Venue: Te Tuhi Centre For The Arts, 13 Reeves Road, Pakuranga, Auckland
Adult Lecture fee: $25
Juniors (School age) and financial IBM 160 members: $10
Wives or Partners: $5

--------------------------------
Joshua Jay's (US) New Zealand Lecture tour
Auckland Lecture Tuesday 18th July
Contact: James Fuller - jimmy@themagician.co.nz

Wellington lecture Friday 21st July
Contact: Jeremy Rolston - jjeremy.rolston@gmail.com

Christchurch lecture Monday 24th July
Contact: Brendan Dooley - info@brendandooley.com

--------------------------------

Joshua Jay returns to New Zealand with a brand new lecture

See parlour and close-up magic with cards, coins, books, watches and more. Joshua will be performing several new and unpublished routines, as well as the magic that has taken him around the world. The lecture will also include "Out of Sight," the first time Down Under he will reveal how he did the trick that fooled Penn and Teller on their hit show Joshua is a performer, lecturer, author and photographer of magic, sleight of hand and all things mysterious.

He has performed and lectured in over 50 countries and appears frequently on television shows such as Good Morning America, The Today Show and Penn and Teller Fool Us where he recently did just that. He has authored thirteen books for magicians including a best-selling magic book, "MAGIC: the Complete Course", in 2009 (now in five languages and in its fourth US printing).He edited the "Talk About Tricks "column in Magic Magazine for 12 years.

In 2012 he consulted and developed a unique commercial spot for HBO, using sleight of hand to promote Game of Thrones and Boardwalk Empire. Also in 2012 he was named Magician of the Year by the Society of American Magicians.

Joshua is performance driven, from corporate functions to private parties to VIP backstage events. His track record of events includes the production of his, 2010 sell-out one man show "Unreal" that enjoyed runs in New York, Ohio, Florida and Las Vegas.

Many years have passed since Joshua's original sensational lecture tour of Australia and we don't know when he is coming back. Don't miss this opportunity to see one of the great magic lectures of our generation.