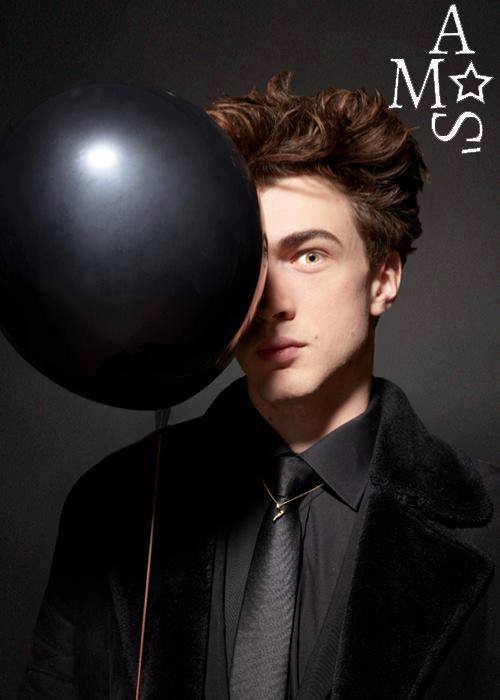 Timon Krause New Zealand lecture tour

Auckland: Wednesday 29th November
Wellington: Monday 4th December
Christchurch: Tuesday 5th December

Timon Krause's brief CV:

Mentalist Timon Krause reaches the finals of Dutch talent show "Holland's Got Talent!"

Timon Krause is the first magician in 5 years to hit the finals of the Dutch talent show "Holland's Got Talent". The half-Dutch half-German mentalist succeeded in convincing the 4 judges of his mindreading talent during the auditions and the semi-finals on June 9th. This makes him the second magician ever to make it to the finals of the show, which will be broadcasted live in the 23rd of June.

"Holland's Got Talent" is the Dutch equivalent to shows such as "Britain's Got Talent" and "America's Got Talent". The concept is the same: the jury, including singer Angela Groothuizen, actress Chantal Janzen, singer Gordon and choreographer Dan Karaty, judge several talented acts. During the live-finals the viewers may call and vote for their favorite act.

Timon Krause convinced the jury during the castings with one of his signature acts: guessing a PIN code. "You're interesting and you're charismatic while you do it, and you're almost a little intimidating", Karaty commented.

For the semi-finals Krause opened with a seemingly simple performance: Chantal Janzen was asked to hide a coin in one of her hands, a choice which Timon was going to influence. With his own mindreading technique, he succeeded flawlessly several times in a row. To top it off, Krause had the judges choose several spectators, whom he influenced to think of a word he had predicted - securing him a place in the finals!

This makes Timon Krause the first magic act in 5 years (and only the second magician ever) to get to the finals of the show.

To the young mentalist, magic is the passion of his life. Starting at the age of 12 he has been studying the art of reading minds and hypnosis. In 2016 he was awarded the title of "Best European Mentalist" (Nostradamus Award) and the audience award "Prix Cagliostro". He is the youngest recipient of both titles ever!

Currently Timon Krause is working on his first book for the general public. At the age of 16 he already successfully published his first book, which however was directed and colleagues and fellow performers. With Henning Neidhardt (Piano) and Kevin Wolf (Drums) he currently plays his theater show "MINDGAMES" in Germany and the Netherlands. A New Zealand tour is being planned for the end of 2017.

Timon Krause's performances at "Holland's Got Talent" were broadcasted on the 28th of April and the 9th of June. They are available to watch on YouTube by now. The finals will be broadcasted live on the 23rd of June.

Privacy Policy and Copyright Notice

Our subscriber list is not made available to any other companies or individuals. We value every subscriber and respect your privacy. You can subscribe to or unsubscribe from the Magic New Zealand® E-zine at www.magicnewzealand.com Magic New Zealand® E-zine is published each Sunday. The opinions expressed therein are those of the individual contributors and not necessarily those of Magic New Zealand®. Neither Magic New Zealand® nor Alan Watson QSMvouch for the accuracy or reliability of any opinion, message, statement, or other information reported via Magic New Zealand® E-zine. Subscribers to this publication and authors who contribute to it by doing so agree they will not hold Magic New Zealand® or Alan Watson QSM, jointly or individually liable or responsible in any way for the opinions expressed therein.
Magic New Zealand® reserves the right to alter, correct or disregard any articles submitted. Readers are encouraged to submit timely articles or news items which may be of interest to subscribers. By submitting articles to this e-zine, the authors grant Magic New Zealand® the right to publish such articles and such authors confirm their copyright of the material submitted. All works published by Magic New Zealand® are protected by international copyright legislation and articles must not be published for profit by anyone other than the individual authors without the written permission of Magic New Zealand®. Notwithstanding the foregoing, this publication may be freely redistributed, but not sold, to other magicians if copied in its entirety, including the copyright notice below and the above disclaimer.

Copyright © 2017 Alan Watson QSM.

Magic New Zealand® E-zine